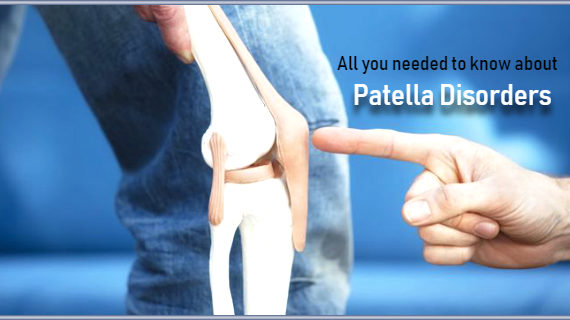 All You Needed to Know About Patella Disorders
A patella disorder or a patella tracking disorder is said to have taken place when the patella or kneecap accidentally shifts from its original position when bending or straightening of the leg. Usually, the patella shifts in the outer direction of the leg. However, there can also be cases where the patella shifts inwards. The knee joint works as a hinge joining the two bones of your lower limb with your thighbone. The patella is located within a groove on the edge of thighbone. The kneecap is kept in its position by the ligaments and tendons. There is also a fine cartilage layer, which covers the underside of patella and helps a person to move the thighbone easily. When the patella of this joint gets affected in some way, it gives rise to a patella disorder.
Causes of patella disorder
An instance of patella disorder may be caused by different types of problems. Some of them are listed below.
Weak and sore thigh muscles
Certain activities that may put undue stress on the knees rather frequently, particularly twisting motions of the legs
Ligaments, tendons and muscles within the leg that are too loose or too tight
Structural problems with the knee bones and/or their alignment
Traumatic injuries to knees like major blows, which can push the patella outwards
Additionally, you may also be affected by a patella disorder if you are overweight or participate in contact sports or health activities that involve squatting, running, jumping or bending of the knee.
Symptoms of a patella disorder
These are the common symptoms and signs of patella tracking disorder:
Painful sensations around the front section of knee; the pain can be aggravated by jumping, squatting, kneeling and/or using the stairs
A sensation of the knee tending to buckle away, as if not being able to hold the weight of the leg anymore
Slipping, popping or grinding sensations in the patella while straightening or bending the leg
If your patella becomes dislocated completely, there will be intense swelling and pain. You may not even be able to move your knee. It is important that you consult your doctor immediately so that he or she may take necessary steps to put the knee back in its place.
Treatment of patella disorder
The pains from this disorder may continue for a considerable period of time and the goal of your doctor will be to increase the strength of your muscles and decrease the pains. The doctor will also focus on methods to help your patella stay in its proper place. Your doctor may also recommend certain medications to minimize the pain and a number of home remedies, which can manage your condition effectively. These treatments can help you return to normal activity.