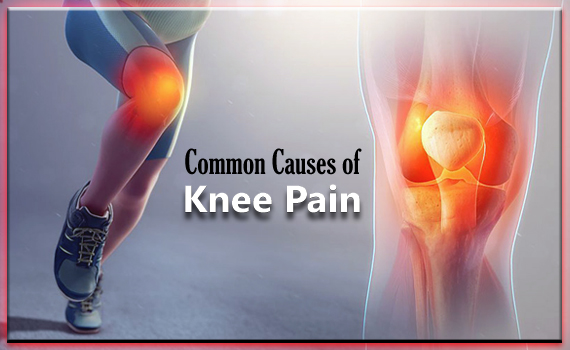 Common Causes of Knee Pain
Injury
The most common cause of knee pain is an injury, often taking the form of one of the below:
ACL (anterior cruciate ligament) injury
knee bursitis
fractures
patellar tendinitis
torn meniscus
A knee injury typically affects the ligaments, bursae, bones, muscles or tendons found in this area of the body. An injury is often caused by a twisting or bending force applied to the knee joint, for instance caused by a fall, accident or during sports. Pain is your body's way of telling you that it has been injured.
Mechanical problems
Biomechanical issues are another common cause of knee pain. Some of the most prominent examples are:
Loose body – if part of the knee or surrounding tissue degenerates and floats below the kneecap, it can interfere with movement in the joint and cause painful symptoms.
Dislocated kneecaps – the kneecap can be dislocated by a sudden blow or change in direction. This can cause severe knee pain and restrict movement of the knee.
Iliotibial band syndrome – this condition affects important stabilising tissues around the thigh and knee. A potential cause might be poor training habits, poor flexibility of muscle, and other mechanical imbalances in the body, especially involving the lower back, pelvis, hips, and knees
Foot or Hip Pain – pain or injury in another part of the body, can cause you to walk and move differently. This is known as an antalgic gait. The redistribution of weight can cause pain or other health issues in further areas of the body, such as the knees.
Arthritis
Arthritis is a major cause of knee pain. There are more than 100 various kinds of arthritis, but the types with the highest chance of affecting the knee include:
osteoarthritis
rheumatoid arthritis
gout
pseudo gout
septic arthritis
Risk factors
There are a number of other factors that can cause knee pain. The most prominent among them include:
Excess weight
Certain occupations and sports
Age
Lack of strength and flexibility in the muscle
Previous injuries in the area.
Conclusion: There are many causes of knee pain, the most common of which are outlined above. If you experience knee pain as described, it is important to seek specialist advice to prevent the issue from getting worse and to resolve symptoms.