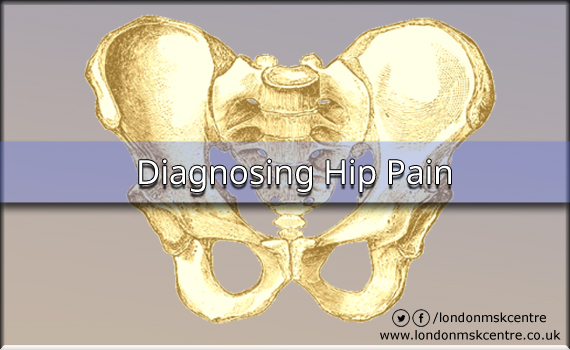 Diagnosing Hip Pain
Diagnosing Hip Pain typically involves an examination and a careful review of the history of the complaint.
Typical questions would include:
What are the symptoms that you are experiencing?
Do the symptoms get worse after rest or activity?
Do certain activities make them worse or better?
How long have you been experiencing such pain?
Did you suffer from any accident or illness at the time when the symptoms manifested themselves?
Are you facing any problem in any other joint?
Does anyone else in your family have a history of hip problems such as arthritis?
Do you have any other medical issues?
Examination
Your doctor will examine the joints around the hip and potentially other related joints, this may involve some physical contact. Your doctor will normally look at areas that are tender, swollen, or painful.
Diagnosing Hip Pain with Medical Imaging
Hip diagnosis will typically make use of one or all of three kinds of medical imaging:
x-ray (radiography)
MRI (magnetic resonance imaging) scan
CAT (computerized axial tomography) scan.
These tools allow your doctor to non-invasively see within your hip joint without causing any pain. This can help identify issues with bodily tissues, bones or joints in the area. This can help diagnose:
joint alignment issues
bone spurs
joint space issues
bone structure issues
Diagnosing Hip Pain with Blood Tests
Your blood makeup can be a helpful indicator of what is happening in your body. For this reason, diagnosing hip pain may involve your doctor requesting a blood test with a laboratory. Blood tests can help diagnose issues, such as arthritis and infection.