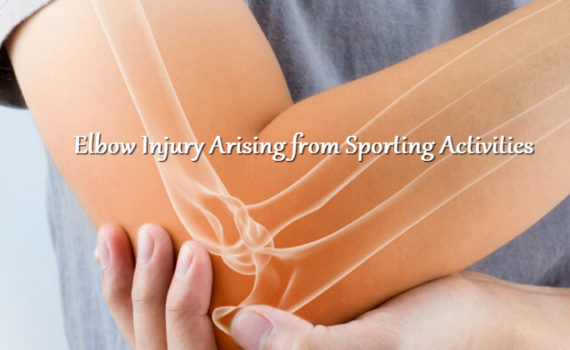 Elbow Injury Arising from Sporting Activities
"Live life to the fullest" is a maxim that is easy to say but difficult to follow, as exerting ourselves through sports and play can lead to injury, sprain and long term chronic conditions.
Causes of elbow injury:
Injury to the elbow is one of the main concerns a sportsperson faces, and may necessitate treatment with surgery. Injury and inflammation may happen due to overuse but may include other causes such as bursitis, arthritis, or trauma. At times, it may occur due to a pinched nerve.
Surgical Options for Elbow Conditions:
You need surgery when your medical condition does not respond to conservative treatment and rest.
Below are some of the common types of elbow surgery:
Distal biceps tendon surgery:
This procedure is appropriate when the tendon supporting the bicep is torn. It involves re-attaching the tendon (called the distal biceps tendon) through surgery. The surgeon removes all the damaged portions.
Cubital tunnel surgery:
This procedure involves release of the compressed ulnar nerve through surgery. This may involve making room for the nerve, or transposition of the nerve to a new place. It could also involve removing the epicondyle as this will allow more room for the nerve.
Tennis elbow surgery:
As the name suggests, this surgery is for sportsmen who suffer elbow injury due to sporting activity. Inflamed tendons give rise to elbow pain. The surgeon removes these inflamed tendons and reattaches the remaining healthy tendons.