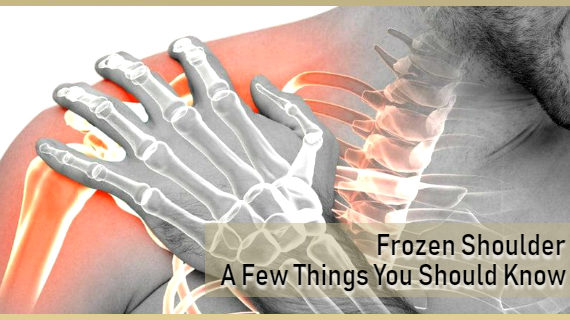 Frozen Shoulder: A Few Things You Should Know
Frozen Shoulder or Adhesive Capsulitis refers to a condition where shoulder movement is limited. This particular condition is caused when the tissues in your shoulder joints become tighter and thicker. This leads to the formation of a scar in the tissue. Some of the common symptoms of frozen shoulders include:
Notably, Frozen Shoulder is a condition that is more common among people aged between 40 and 60.

Frozen Shoulder: Signs, Symptoms, Diagnosis and More
The very common – rather identifiable causes of frozen shoulders include weakened immune system, imbalance in hormones, illness, injury and even surgery. These are just a few conditions that make you vulnerable to adhesions and inflammation and are primarily held responsible for limiting motion. You might well have to resort to a long period of inactivity after surgery or illness or injury, as these are the times when you remain vulnerable to adhesions and inflammation that lead to Frozen Shoulder. Scar tissue ends up forming only in serious cases and can take 4 – 9 months to develop.
What Else Should You Know About Frozen Shoulder?
If you have thyroid issues, or have been advised to wear a shoulder sling for a very long time after surgery, or are supposed to stay inactive after shoulder surgery or stroke – then you are more vulnerable to developing this particular condition. It is imperative that you ensure you do not ignore the signs. For instance, if you are experiencing some kind of shoulder stiffness, you should be prudent enough to contact a doctor to get your condition diagnosed. Do not wait for the stiffness or swelling to worsen in this case.