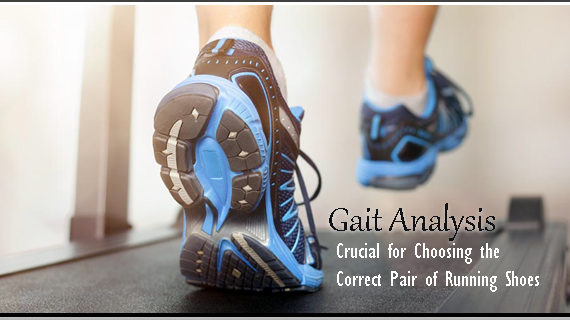 Gait Analysis – Crucial for Choosing the Correct Pair of Running Shoes
When you are looking to buy a pair of running shoes, the first things that come to your mind are comfort, durability, style and cost. However even if you get a pair of running shoes that is in line with the requirements described above, it does not mean that the shoes fit you perfectly well. In other words, the running shoes that you have purchased may not be suited to your normal gait and may even lead to injuries when used on a regular basis. You should remember that running is essentially a natural exercise that is best done in bare feet. That being said, most of the surfaces where you can run need you to wear a type of footwear that helps you to stretch out.
The type of running shoe that you get for yourself can greatly impact your overall running technique. It can also help you to prevent any kind of injury that maybe caused by the running exercise. It is exactly here that gait analysis comes in. Simply by recording a video footage of your running movement on the treadmill, experts can assist you in determining the shoe type that best meets your needs. The whole process can be managed in a matter of minutes.
There are now many stores offering gait analysis solutions. A gait analysis normally involves you walking or running on a treadmill at a soothing and comfortable pace for about 30 to 60 seconds. A camera will be used to record the movement of your feet from your back. The camera will record the movement of your feet and the experts are going to analyze your strides to see the shape and movement of your feet as they touch the ground surface. The movement of one foot gradually giving way to the movement of the other will be assessed. The video footage will be viewed in slow motion so as to determine the exact nature of the gait. This will help in coming up with accurate answers.
It is important for you to remember that everyone is different and so the running shoe that you get for yourself should be in line with your specific requirements. The gait analysis will help in tracking underpronation, overpronation and neutral pronation. They will also observe the arch-type of your foot, which is going to indicate the tendency of your foot in terms of pronation. Such facts will help to determine what type of running shoe is right for you.