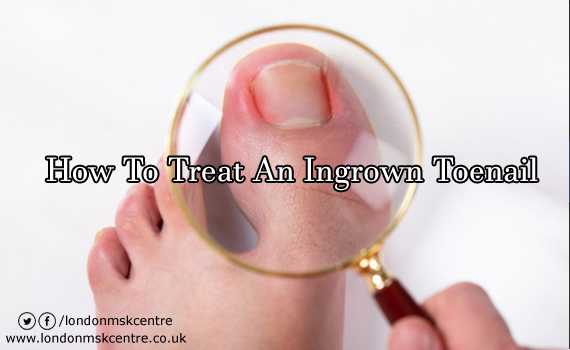 How to Treat An Ingrown Toenail
An ingrown toenail arises when the nail begins to grow into the soft tissues that surround it. This can cause pain, redness, swelling and infection.
There are some lifestyle and home remedies that you can try in order to resolve your ingrown toenail. These include:
Soaking your feet in warm salty water – this will help flush the area and prevent infection
Choosing footwear that reduces impingement from the other toes – this will avoid pressure on the toes
Placing cotton or dental floss under the toenail – this will help separate the nail from the damaged area of skin
Taking pain relievers – this will help control pain while the issue resolved
Applying antibiotic cream – this will help prevent infection
Most ingrown toenails can be treated at home, with the above-listed home remedies.
Specialist Treatment For Ingrown Toenail
If these lifestyle and home remedies do not do the job for you, you can always seek specialist treatment. There are three main things that they can do for you in situations such as these – they can lift the nail, they can remove it along with surrounding tissues, and they can remove parts of the nail.
Lifting the Nail – If your problem is not a major one, this means there is no pus or signs of infection, lifting the nail could prove to be sufficient and will allow the nail to grow away from the inflamed area.
Partial Nail Removal – the problematic section of a nail can be removed and a chemical applied to prevent the ingrown nail from returning.
Total Nail Avulsion – this involves completely removing the nail. This is normally required when the nail is damaged or stuck in place. Chemical can be applied to prevent the ingrown section of the nail from returning.
Conclusion A podiatrist or doctor will be able to advise you on treatment options and what is most appropriate in your case. They can also provide details preventing the issues from returning or affecting other toes.