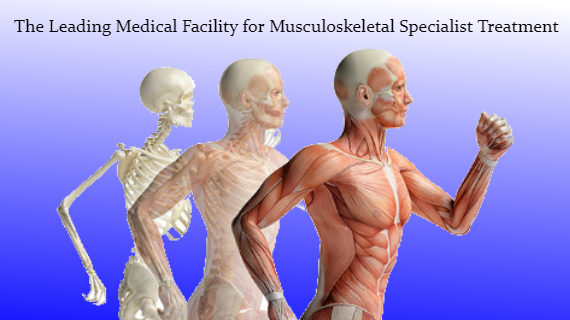 The Leading Medical Facility for Musculoskeletal Specialist Treatment
Harley Street Medical Centre is the leading medical facility for musculoskeletal specialist treatment. Home to the best surgeons and consultants, their equipment is state of the art and modernized in full. Their multidisciplinary team of medical professionals and paramedical support offer the highest standard of care, providing timely assessment, diagnosis, and treatment.
Treatment for knee, wrist, hand, shoulder, and elbow:
One must take care to avoid wearing out the joints and tissues. This is one of the cornerstones of pain management in the ligaments, tendons, muscles, and bones. Any routine movement can result in pain eventually, and in these cases physiotherapy is used to halt the pain and improve the healing process.
Conditions for treatment
A painful condition may occur due to external injuries or diseases. The pain and distress vary according to the type of the ailment and the age of the patient.
Some of the conditions that need treatment include the following:
De Quervain's tendinitis
Carpal tunnel syndrome
Dupuytren's contracture
Fractures and joint injuries
Rotator cuff tears
Dislocated wrist
Mallet finger
Repetitive motion syndrome
Trigger finger
Tendon Ruptures
Each condition needs separate diagnosis by a specialist in that field. For instance, to look into the causes of and cures for shoulder pain, you need the services of an orthopedic surgeon. If the pain is due to swelling in the tissues of the shoulder joint, you must refer to a rheumatologist.
Treatment:

The treatment begins with the assessment by the team of professionals at Harley Street Medical Centre. The diagnosis includes a series of tests and scans, which may include clinical examination, blood tests, medical imaging, and gait analysis. The treatment includes guided injections, PRP treatment, and shockwave therapy among others.
Non-invasive treatment for a variety of medical conditions:

Immobilization is a manual therapy useful for bone injuries and spinal alignment problems.
Minimally invasive procedures may include a guided injection. The ultrasound-guided injection is a useful treatment for a variety of ailments such as bursitis, tendonitis, and others. You need not undergo hospitalization to have a guided injection.
Another non-invasive treatment process is shockwave treatment. It does not involve anesthetics, surgery, or pain. This is a proven musculoskeletal treatment procedure and it gives fast relief from pain. The PRP method uses platelet-rich blood and the bodies natural healing capabilities to enhance the regenerative process.
Medical imaging for studying the internal structure:

To get a thorough picture of a patient's internal musculoskeletal state, your consultant will use imaging techniques. These include MRI, X-Ray, Ultrasound, and CT scanning, all available at Harley Street Medical Centre.
Gait analysis:

Gait analysis is used to analyze the condition of the feet and lower limbs. This involves making a video of how you walk or run and then slow the video down to identify issues or inefficiencies and is especially useful for those who are involved in sporting activities.