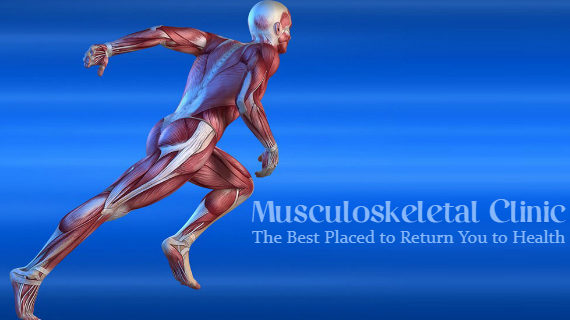 Musculoskeletal Clinic: The Best Placed to Return You to Health
Health is a gift we ought to treasure. Everyone has the right to remain healthy, but even our fitness activities can cause breaks, sprains, injuries and more. Sports can result in our bones, joints and ligaments falling into poor health. If this happens, a Musculoskeletal Clinic, London is best placed to return you to health.
Appraisal and management of injury:
You will often be able to find a Musculoskeletal Clinic and book in online. They can provide a comprehensive assessment and treatment plan for each issue.
Common sporting injuries:
It is as important to provide the right assessment as it to provide the treatment. Clinics specializing in Sports and Exercise Medicine will give the best treatment for sports injuries.
The most common sports injuries include the following:
Hamstring strain
Ankle sprain
Tennis elbow
ACL tear knee injury
Groin pull
Patellofemoral syndrome knee injury
Shin splints
We classify the types of injuries into two most common types – Overuse injuries and Acute injuries. Overuse injuries happen when you repeat a certain action time and again. This might lead to the wearing out of the tissues or result in a tear. Acute injuries happen due to a single traumatic event. Examples of these include shoulder dislocations and ankle sprains. Injuries occur due to an abnormality in the structure of tissues. They also happen when your muscle or ligaments are weak.
Whether your injury results from Overuse or is Acute, you should visit a Musculoskeletal Clinic for advice and treatment as early on as possible. Injuries can often be managed conservatively, through simple activity changes and with a few healthcare tools such as splints or casts. Failing this, surgical management may be suggested.
Proper training methods
You may reduce the risk of injury by following specific training techniques. One must also incorporate steps to improve the safety aspect.
These steps include the following:
Take breaks
Do muscle strengthening exercises
Use proper sports attire and gear
Stop if you feel pain