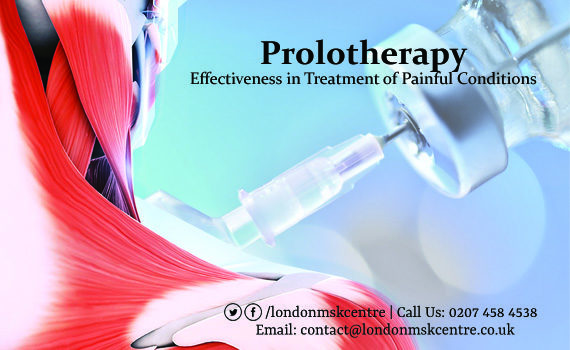 Prolotherapy: Effectiveness in Treatment of Painful Conditions
Prolotherapy is a type of alternative therapy that can assist in the repairing of body tissues. Some medical experts believe that the basic concept of proliferation therapy or prolotherapy is several thousands of years old. Over the years, numerous types of prolotherapy have been developed, although the basic function of Prolotherapy is to stimulate one's body in effective ways so that it repairs itself. By injecting salt/sugar solution inside a joint, a wide range of conditions like fibromyalgia, degenerative disc diseases, sprains and strains, joint issues and arthritis can be treated. Prolotherapy also works for certain types of headaches. The efficiency of prolotherapy has led doctors to opt for it when they need to cure issues that affect the tendons and musculature of the body. Injured ligaments can also be effectively repaired through this method.
The interesting thing about prolotherapy is that it is known to resolve pain even though scientists are not really sure as to how this process works. The goal of prolotherapy is to impact the underlying factors that are responsible for the pain. Compared to some of the other types of treatments that lead to only temporary results, prolotherapy can and usually does ensure lasting benefits. If a patient has been suffering from facet syndrome, degenerative disc disease, joint sprains, osteoarthritis, whiplash, tennis elbow, chronic tendonitis or sprains, then they can benefit immensely through the application of prolotherapy. The doctors normally perform a thorough check up of the body and the nature of the case to determine whether a person is a good candidate for this kind of treatment.
During prolotherapy, doctors inject a local anesthetic by combining it with concentrated dextrose into the painful tendons, the ligaments, and joint capsules. Instead of working like a nutrient, this solution can function to enhance the natural ability of the body to heal itself so that new tendons, ligaments and muscles are produced. In cases where advanced level regeneration is required, the doctor may recommend multiple treatments with prolotherapy which can guarantee additional growth of tissues that can improve the strength and functioning of the affected areas. Based on the nature and severity of the condition that has affected a particular patient, the doctors can come up with a unique treatment plan that makes use of prolotherapy. Normally patients are required to go through a session of prolotherapy once in every 2 to 6 weeks till the area has healed completely. Once the damaged areas have healed, a patient can get back to normal activities without any pain.
When prolotherapy is performed in the right manner, it can effectively reduce pain and all signs of stiffness. The strength of tissues and other ligaments can be substantially boosted through the application of prolotherapy. The clinics that offer prolotherapy treatment make use of cutting edge medical technology to provide this procedure so that patients can experience fast recovery. Prolotherapy has a very high rate of success among diverse patients. For this reason, more and more doctors and patients these days opt for this procedure.