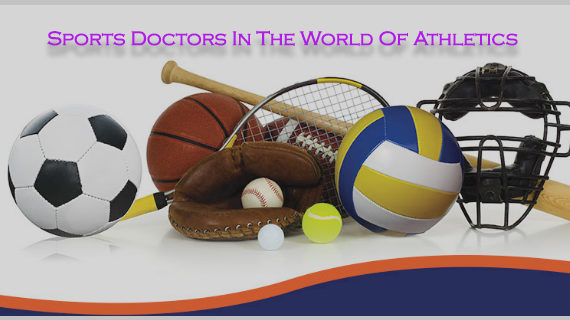 Sports Doctors in The World of Athletics
As a sportsman, you may well be familiar with major injuries and how these can affect your activities and training. Sports injuries can have an extremely damaging impact on your body and can also make it difficult to keep up your game. There have been cases in the past where careers have ended due to major injury. It is therefore important to maintain your health and treat any injury as quickly and tentatively as possible. A professional sports doctor can help make sure that you are able to give 100% both during the games and during practice.
Professional athletes are always vulnerable to major injury. They are required to perform heavy exercises and physical activities, which put considerable pressure on their bones, muscles, ligaments and tendons. While it is true that such activities can keep athletes healthy, they can also have a detrimental impact. A sudden movement, a jump or a physical impact can cause tears in the muscles, tendons and ligaments. In such cases, the best thing to do is to consult a sports doctor who can help promote a fast recovery from injury. Sports medicine is a major field in healthcare, which helps treat different kinds of injury such as dislocations, fractures, strains, sprains, overtraining syndrome, tendonitis, as well as certain types of degenerative diseases.
A leading sports doctor can attend to your injuries and make sure that you get back to optimum health as soon as possible. Sports doctors are trained and licensed medical experts who are capable of diagnosing and treating a range of sports injuries. They can also advise you on the best ways to prevent injuries during athletic activity. They might utilise a wide range of methods to treat your sports-related injuries, such as physical therapy, massages, home treatment methods, exercises and others. They will also ensure safety at every step of the way so that you can manage your pain in an effective manner.
There are plenty of great medical experts in London that can offer top-notch treatment facilities for their clients. Whether you are looking to recuperate from a major injury or want to stay fit and healthy while avoiding a possible injury, these experts can help you at every step of the way. They can also provide you with effective ways of enhancing your performance while you are playing a major tournament or practicing your moves.
Do get in touch if you would like to arrange an appointment with one of our consultants or further information:
Telephone: 0207 458 4538
Email Us: contact@londonmskcentre.co.uk