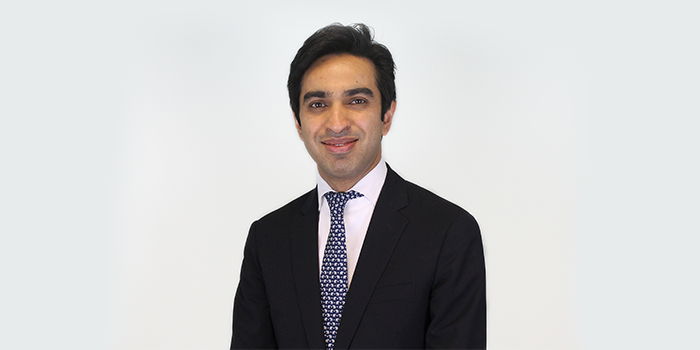 Kaser Nazir
Consultant Podiatric Surgeon - Foot & Ankle
Qualifications:
Bsc(Hons) Podiatric Medicine
FCPodS (Fellowship in Podiatric Surgery)
Biography:
Mr. Nazir is a Consultant Podiatric Surgeon with more than 16 years NHS experience. He holds an NHS post as a Consultant Podiatric Surgeon at Guy's & St Thomas' NHS trust and specialises in reconstructive and corrective foot and ankle surgery. He also leads departmental audit & research, ensuring that the department is consistent in providing a modern and high quality foot and ankle service.
He qualified from the London Foot Hospital and School of Podiatric Medicine, part of University College London Medical School in 2001. Subsequently gaining his Fellowship in Podiatric Surgery after his surgical training in London, Surrey & Norfolk, as well as an externship at St Francis Hospital in Hartford CT in the USA.
Mr. Nazir provides private consultations for foot & ankle problems, including Lower Limb Musculoskeletal complaints in London and Dubai, UAE. He is the Clinical Director of London Foot & Ankle Surgery with a vision to provide a modern approach to treating foot and ankle problems using the very latest diagnostic techniques and treatments, allowing consistent and successful outcomes and thus, quicker recovery and return to your desired activity. He uses an open and honest evidence based approach with all his patients within comfortable and relaxed surroundings, allowing each patient to make informed choices about their foot and ankle treatment options.
He has a special interest in sports injuries and also treats professional sport men and women. His specialist surgical interests include Bunion, Hammer toe, Forefoot reconstruction, Flat Foot reconstructive surgery and tendon repairs including Achilles tendon ruptures. He also carries out Ankle arthroscopy (Keyhole Surgery) and Ankle Stabilization for loose or unstable ankles prone to twisting injuries.
Mr Nazir is the Co-Chairman of the Directorate of Podiatric Surgery annual conference in 2017 and 2018. He is also an elected member of the Directorate of Podiatric Surgery board representing Podiatric Surgery. He is also an internationally invited speaker in the field of foot and ankle surgery.
Specialism:
Sports injuries
Ankle injuries
Lower limb musculoskeletal problems
HyProCure Procedure
Testimonies:
'I cannot recommend Mr Nazir and his team enough. They're kind, supportive and with you every step of the way – from when you have the operation and during recovery. I had surgery on both of my feet which may sound daunting but it was honestly the best decision I ever made. Recovery has been smooth and I have had very minimal pain. Thank you Mr Nazir!'
Katy McGee