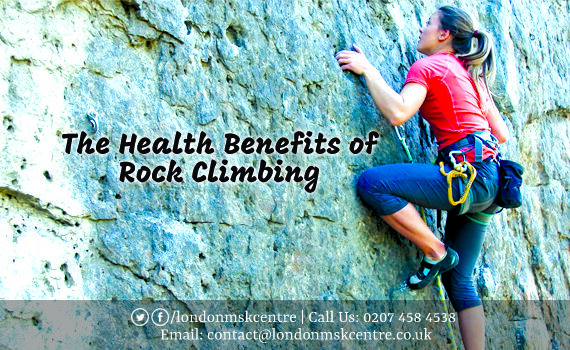 The Health Benefits of Rock Climbing
Are you looking to cultivate a hobby that can be beneficial for your health and well being in more ways than one? Then you should definitely contemplate going for rock climbing as it can definitely combine the best of adventure with physical activity. While some people prefer to stick to a definite gym routine that works out well for them, there are others that prefer to get in touch with wild nature. If you belong to the latter group, then you should definitely consider cultivating a hobby of rock climbing as it can be good for you in numerous ways.
Let's have a look at some of the ways in which this can be good for you.
Rock climbing ensures a complete body workout
Plenty of people enthusiastically start their gym sessions only to find that they have soreness in numerous parts of their bodies. This means that at the end of the day you hardly get any fun. On the other hand, if you go for rock combing at least couple of times every week, you will find that you have a whole body workout every single time. Not only can you enhance the strength of your core but you can also avoid neck and back pains that you might develop when you are doing your sit ups and crunches. Eventually, rock climbing will help you to get your shoulders and arms completely toned but you can also have stronger legs and enhance their flexibility much more than what you can achieve with conventional gym exercises.
Build your endurance and stamina in a better way
Developing your endurance and stamina is definitely a good idea, especially when you are thinking of getting fit even if a large part of your work involves staying behind the desk all day. Rock climbing allows you to grip certain parts of the rock tighter and longer and this can further enhance your physical strength to a great extent. The more frequently your climb, the greater are your chances of developing a healthier body for yourself.
Better flexibility
A lot of people tend to have difficulties when it comes to their flexibility. They may have difficulty in moving their bodies and limbs easily and smoothly. However, when you choose to go for rock climbing on a frequent basis, you get to have the opportunity to reach out to numerous unreachable holds in the rock and this is naturally going to help you to boost your flexibility to a great extent. Another great thing about rock climbing is that you get to have a lot of freedom when you want to perform rock climbing at your own pace and leisure. You can also combine with yoga with rock climbing to achieve better flexibility along with better musculature.
It can help you to burn your calories
When you are thinking of boosting your health by burning calories, you can consider rock climbing as it can help you to stay in shape.