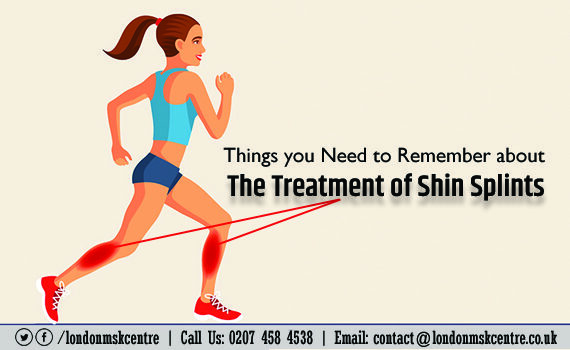 Things you Need to Remember about The Treatment of Shin Splints
Do you feel an acute throbbing and pain in your shins once you have completed your daily run? Then you are probably experiencing the issues that are caused by shin splints. Shin splints are often described by the doctor as medial tibial stress syndrome. This is actually caused by stress and discomfort in the shinbone as well as the pressure exerted on to connective tissues that effectively attach the bones to the muscles. This leads to the inflammation and discomfort of the shins.
Causes for shin splints
There are a number of factors that may lead to shin splints. These include the following:
Working out or exercising without any warm up stretches or cool down physical activities
Flat feet; a condition in which the impact of your footstep is going to make the arch your foot collapse, i.e. overpronation
Weak ankles, problematic core muscles and difficult hips
Shoes that do not provide good support to the feet or do not fit well
Treatment of shin splints
The interesting thing about the shin splits is that they can frequently heal completely on their own. However, in case they do not heal after some point of time, it is essential that you get in touch with a doctor who can have a look into it. The doctor is going to perform a complete physical exam and decide on the best course of treatment for the problem. In many cases, the doctor can ask you to run or sprint for a certain distance so that he can look for any signs of trouble or problem. The doctor can also recommend a number of tests like bone scans and X-rays to detect any signs of fractures.
Depending on the severity of the case, the doctor is going to recommend a single or a number of treatment methods.
Firstly, it is important that you get adequate time to rest your body and your shins. More often than not, this can help in the healing of the area.
A good way to ease the pain and discomfort would be to apply ice to the affected area so that the swelling and pain can be eased. Make sure that you apply ice for about a couple of hours every day for about 2-3 days or as long as the pain subsides completely.
Another way of treating the area is to make use of orthotics or insoles for your shoes. These shoe inserts can be customized to suit your precise needs or purchased directly from the shelf. They can help you to flatten or collapse your arches as you move your feet.
The best way to manage the pain is by using anti-inflammatory painkillers. Your doctor is going to recommend you to them if the pain does not go away after trying some of the measures described above. Non-steroidal anti-inflammatory drugs (NSAIDs) such as aspirin, naproxen, or ibuprofen can reduce both swelling and pain.