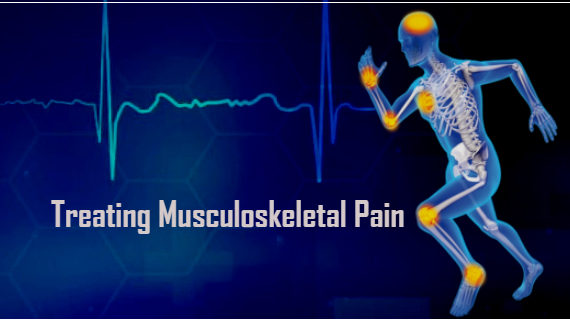 Treating Musculoskeletal Pain
Musculoskeletal pain is a specific type of pain that disturbs the normal functioning of muscles, bones, tendons, ligaments and nerves. These pains can be either acute or chronic. The musculoskeletal pains can be extensive or restricted in a single area. Generally lower back pains are some of the most common forms of musculoskeletal pains. Other types of musculoskeletal pains include myalgia or muscle pain, tendonitis and stress fractures. If you have been experiencing musculoskeletal pains, then you should immediately consult a musculoskeletal specialist for treatment.
There are different types of musculoskeletal pain that can affect an individual, such as bone pains, muscle pains caused by injuries, reduced blood flow to muscles, an autoimmune reaction, a tumor, contamination, muscle cramps and spasms; joint pains, fibromyalgia, ligament and tendon pains and conditions like carpal tunnel syndrome, tarsal tunnel syndrome and cubital tunnel syndrome. The causes that lead to such pains can range greatly and the intensity of the pain depends on the underlying factors responsible for them.
Musculoskeletal Pain – Symptoms
Here are some of the common symptoms associated with musculoskeletal pain.
● Fatigue
● Twitching muscles
● Sleep disturbances
● Stiffness or aching of entire body
● A burning sensation in the muscles
● The sensation of muscles being heaved or overworked
● Localized pain and widespread pain that may eventually aggravate with movement
Diagnosis of musculoskeletal pain
The diagnosis of musculoskeletal pain is mostly carried out through imaging tests like MRIs, CT scans and X-rays. Blood tests may also be conducted when the doctor suspects rheumatoid arthritis. A thorough medical checkup is also conducted to determine the various symptoms.
Treatment of musculoskeletal pain
The treatment of musculoskeletal pain depends greatly on the underlying causes that are responsible for it. This can also vary depending on the component that has experienced the pain or injury, such as the bone, ligament, muscle, tendon or joint. Detailed diagnostic measures can help to locate the exact area and reason for the pain and this information can be used to formulate a treatment plan.
Below are some of the common methods of treating a musculoskeletal condition
● Chiropractic care
● Using cold or heat
● Stretching exercises
● Therapeutic massage
● Acupressure or acupuncture
● Physical therapy or occupational therapy
● Conditioning and muscle strengthening exercises
● Reducing workload from the affected areas and increasing rest
● Dipping stress by using relaxation as well as biofeedback techniques
● Using a splint for immobilizing the affected joint so that healing can occur
● Injections with anti-inflammatory medications or anesthetics in and around painful sites
In the case of fibromyalgia, doctors mainly prescribe medications in low doses that can be used for increasing the levels of norepinephrine and serotonin in the body. The norepinephrine is basically a cluster of neurotransmitters that help to modulate pain, sleep, and various immune system functions. Additionally, pain relievers can be used for the treatment of any kind of musculoskeletal pain. The doctor may also recommend analgesics like NSAIDS, acetaminophen and opioids for reducing severe pains.