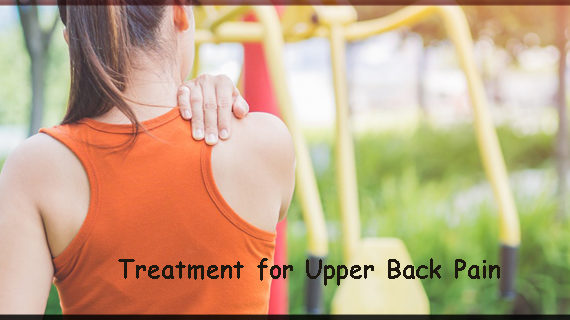 Treatment for Upper Back Pain
If you have been experiencing Upper Back Pain of late then don't ignore it. What is the frequency of the pain? For how long have you been experiencing it? How long does the pain last? Make sure you are consciously keeping track of these to ensure fast diagnosis and treatment. Treatment for Upper Back Pain largely depends on the underlying cause of the condition. There are times when the exact source of pain may never be known. But excluding certain possibilities does help when it comes to determining treatment options.
Overuse
One of the most common causes of Upper Back Pain is – of course – overuse. You might well be putting your muscles through more work than usual. It's quite normal for us to take a day off or two to indulge in activities like wall painting, or ceiling painting – things that do take a toll on your body. These are just a few activities that might end up causing ligament sprain, back pain, muscle strain and inflammation in the upper back.
Problems With Posture
Poor posture remains one of the foremost causes of Upper Back Pain. It wouldn't be an exaggeration to claim that our posture ends up as one of the worst victims of our sedentary lifestyle. Our desk-bound lifestyle requires us to sit in front of computers for prolonged periods of time.And this leads to a series of physical discrepancies including:
Our muscles becoming Weak
They are rendered deconditioned
Unnecessary pressure on spine bones, ligaments, muscles, discs etc
Head and shoulders hunch forward
Accident or Collision
Upper Back Pain can also be caused by accidents or collision. You might well have had the experience of a car accident or collision of some sort. If the accident has had a consequential impact on your muscles, discs, ligaments and nerves then do expect a certain degree of upper back pain in the immediate future.
Now these are just a few of the most common causes of Upper Back Pain. There may be a combination of causes at play as well. For example, your Upper Back Pain might result from poor sitting posture as well as improper lifting during exercise.