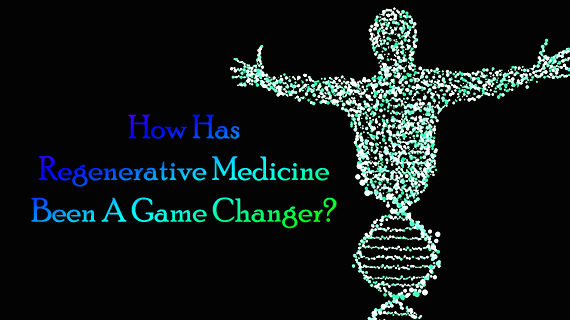 How Has Regenerative Medicine Been A Game Changer?
Since its rise to prominence a few years ago, Regenerative Medicines have been something of a game changer in the domain of health and wellness. The available treatments have grown at an exponential rate and it is highly likely that in the days to come they will have resounding impact on the way musculoskeletal disorders are treated.
Why is this so?
There is a good reason why this is happening. If the discipline of regenerative medicine reaches its complete potential it would be able to replace, regenerate, or re-engineer human cells, organs, and tissues. This would change current treatment practice, as it would attack the root cause of a particular condition or disease and restore the affected area to its normal levels of functionality. This would also mean that you would not have to undergo any long-term medical treatment or regime to cure any disease. Regenerative Medicine could therefore replace many surgical treatments or speed up recovery from acute injury.
What is Regenerative Medicine?
Regenerative Medicine can be regarded as a collaborative effort between various branches of medicine, including biology, engineering, chemistry, and physical sciences. They have all played fundamental roles in this field.
The industry is made up principally of the following components:
biologics and small molecules
tissue engineering – synthetic materials, scaffolds, and biomaterials
stem cells for discovering drugs, disease modeling, and toxicity testing
Cell based therapies are the most widely accessible forms of treatment for musculoskeletal issues. These are in the form of:
Platelet Rich Plasma (PRP) Therapy
Adipose Tissue Regenerative Medicine
Both of these forms of treatment make use of the patient's own cells to promote healing of injury.
What are the Benefits of Regenerative Medicine?
Regenerative Medicine has a number of benefits, including:
An effective alternative to surgery
Natural healing without the need for long term medication
Minimally invasive treatment without any scarring