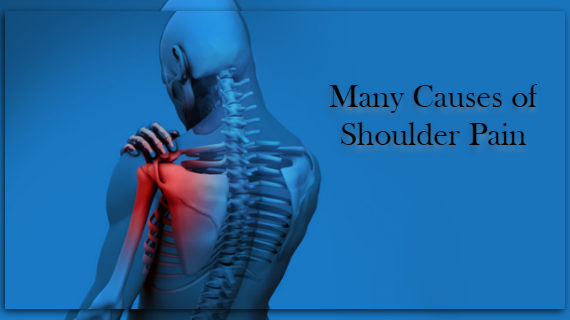 Many Causes of Shoulder Pain
Have you ever experienced a major pain and discomfort in your shoulder? There are many causes of shoulder pain, some easy to identify and others less so, it is important that you get in touch with a shoulder specialist who can assist in identifying the cause and treating it accordingly.
An Orthopedic Shoulder Surgeon is often best placed to assist with shoulder pain. An orthopedic surgeon makes use of both surgical and nonsurgical treatments for musculoskeletal injury, trauma (such as sports injuries) and other diseases.
Diagnosing the cause of shoulder pain would normally involve:
A detailed history of the condition and other relevant medical issues
A thorough physical examination and assessment
Medical imaging to give detailed insight into the current internal state of the shoulder
Common shoulder issues that can be treated by an Orthopedic Surgeon include:
Tendinitis
Frozen shoulder
Shoulder arthritis
Separated shoulder
Dislocated shoulder
Impingement syndrome
Sternoclavicular separation
Rotator cuff problems like bursitis and rotator cuff tear
Wearing of AC joint that is caused frequently by arthritis and/or other stresses
SLAP tear which takes place when the shoulder cartilage somehow delaminated from glenoid thus leading to shoulder instability
One of the greatest mistakes a patient can make is to assume that shoulder pain will diminish by itself and over time. Delays to treating a serious condition can be quite harmful in the long run and it is better to seek an opinion as soon as possible. In many cases, early conservative treatment reduces the need for surgery and tends to prove more effective. Shoulder pains are more common than you might think. Plenty of sportsmen and women experience shoulder problems when they move briskly while playing a game or during practice. The medical science and technology that is used for treating such cases have greatly improved in the recent times and this means that you can have a positive prognosis for your shoulder treatment.