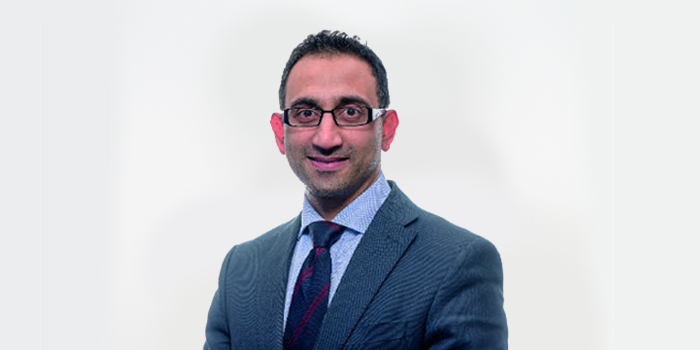 Chinmay Gupte
Orthopedic Knee Consultant
Qualifications:
PhD (meniscofemoral ligaments of the knee): Imperial College 2004
FRCS (Trauma and Orrthopaedics): Joint Intercollegiate Board (Royal
College of Surgeons)
MA: Oxford University
MRCS (England and Edinburgh)
BM BCh: Oxford University
Biography:
Chinmay is a Consultant Orthopaedic Surgeon and Senior Lecturer in knee and trauma surgery at Imperial College, London, which encompasses St Mary's and Charing Cross Hospitals.
His main interests are in the diagnosis and treatment of sports knee injuries and knee arthritis, together with trauma and fracture surgery. He performs both arthroscopic (keyhole) and open procedures. Prior to his appointment at Imperial he worked at consultant level at Guys and St Thomas's Hospital and was a senior fellow for knee and sports surgeons Mr John Bartlett and Mr Hayden Morris in Olympic Park and Warringal Hospital, Melbourne.
Chinmay is also President of the Royal Society of Medicine Orthopaedics Section, and is a member of the British Association for Surgery of the Knee. He was awarded a PhD from Imperial College in 2004 for his work on the meniscofemoral knee ligaments and their role in knee arthritis and ligament injury. He won the prestigious British Orthopaedic Association Robert Jones Gold Medal Proxime Accessit in 2005. He has published over 20 papers in this and other topics which include shoulder and ankle surgery, tuberculosis and training the surgeons of the future.
He continues his research as a Senior Lecturer in the Faculty of Medicine at Imperial College, with particular emphasis in meniscal surgery and knee ligament reconstruction, and also in arthroscopic simulator training, with the aspiration of improving outcomes in patients with knee problems. He also lectures students at Imperial, and helps chair a research link between Imperial College and the Marylebone Cricket Club (MCC). He is a cofounder for the patient access website www.orthoconsent.com, which provides information on common procedures.
His time as captain of Oxford University and professional cricketer in 1995/6 has given Chinmay added insight into the unique needs of sportsmen in returning to sport after injury; experience that he brings to bear in his clinical practice.
Specialisms:
Adult and Children's Knee Surgery and Trauma
Sports and Arthritis Knee Surgery
Testimonies:
'I had a problem with my left knee as a result of intensive personal training. After some false starts with other doctors, Dr Gupta was excellent in diagnosing the problem and getting me into surgery quickly to get it sorted out. He takes strong personal interest all the way through the process including post surgery examinations and shows much empathy throughout.
I would strongly recommend Dr Gupta without any reservations.'
Patient, The Wellington Hospital
'Dr Gupta and his team has been awesome with the treatment of my torn meniscus and very transparent with setting my expectations.
Unknown to me, I had torn this muscle a year ago, maybe longer, but Dr Gupte's expertise was able to successfully reattach it, which was the best case scenario.
He has personally made sure to see that I am fully recovered after the surgery through multiple check up appointments.
I would highly recommend Dr Gupte.'
Kit, St. Mary's Hospital